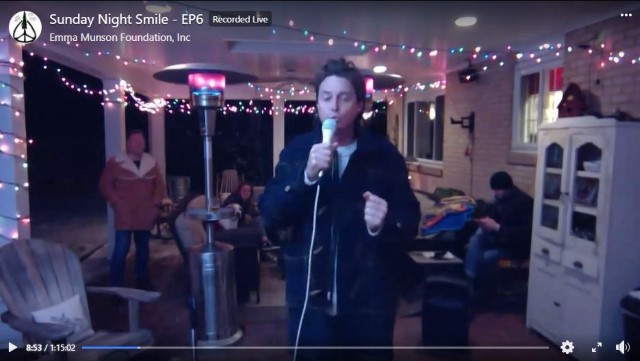 As we plow into 2021, EP16 of the Sunday Night Smile was live on Sunday January 31, 2021 - with a special guest - Emma's cousin Josh (aka Uncle Marph!). We got off to a rough start but Josh stepped in and belted out a Sinatra Classic from the Back Porch! He went on to pull together a family collaboration inspired by the Beatles Give Peace A Chance - we hope you enoyed it!

Doreen visited some brave businesses that are "NEW" during this crazy Pandemic - Now that's inspiring!

We hope you enjoy the Sunday Night Smile and will keep watching!
Check out the show HERE or you can visit our channel and binge watch the Sunday Night Smile at www.EMF.be/Sunday!