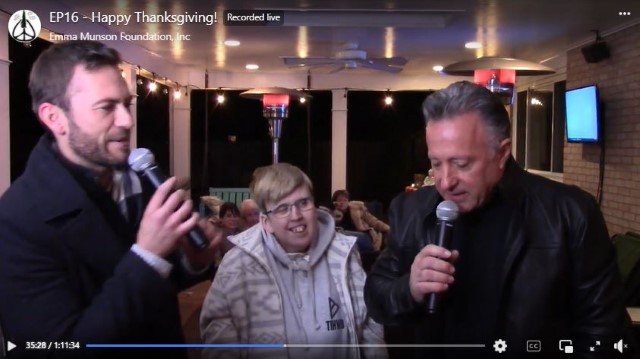 EP16 of the Sunday Night Smile was live on Sunday Novemer 12, 2022 - our Pre-Game to the Steeler's Pre-Game, and a way to wish you a Happy Thanksgiving! Drew and Dan were once again on the back porch getting us ready for the upcoming holiday! Oh, and it was Billy Joel night to boot!
Denise visited the Glenshaw Century Club to find out about the Caring Bear program that helps bring comfort to the little ones as they enter kindergarden and for some that have experienced some drama. What a great and charitable group!
Doreen took us on a road trip to the Center for Creative Reuse and their neighbor Construction Junction. These two great places on Pittsburgh's East Side make a living out of helping us reuse products in a variety of ways. Just because you're done using a product it doesn't mean it can't keep being used!

Here We Go Steelers… We're done in time to watch the Black & Gold!

Check out the show HERE or you can visit our channel and binge watch the Sunday Night Smile at www.EMF.be/Sunday!