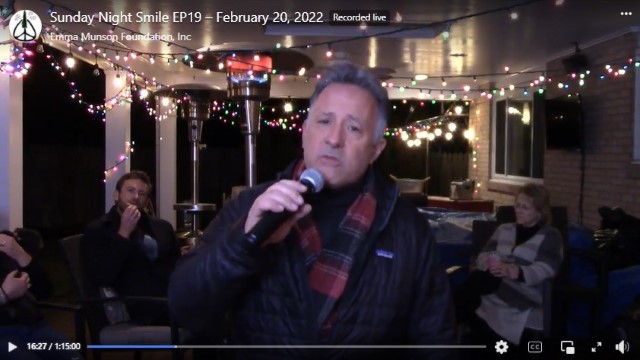 EP19 of the Sunday Night Smile was live on Sunday February 20, 2022 - Drew and Dan serenaded us with LOVE songs to celebrate the "Month Of Love" and help us get through the winter.

Denise visited Terry and Sandy in Mars, PA to talk about Lizzy's Bikes, a great charity that gives away brand new bikes to kids in need - so inspiring.Doreen helped us all think a bit more when we are our shopping - BAG the plastic bag to help give Mother Earth a great big hug.

The night was cold on our back porch, but the music was hot!

Check out the show HERE or you can visit our channel and binge watch the Sunday Night Smile at www.EMF.be/Sunday!