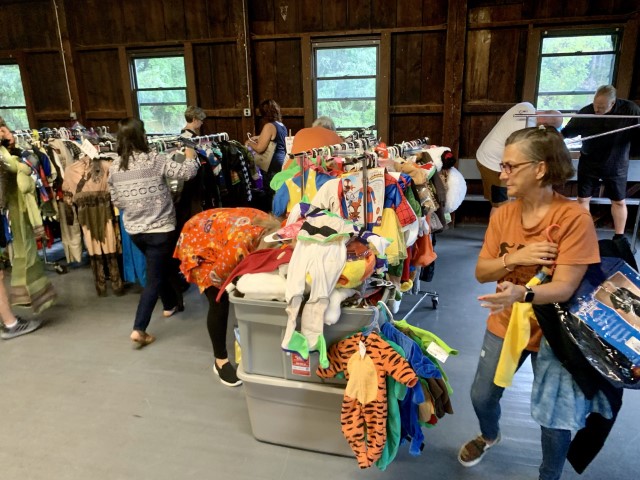 For us, Halloween begins in September when we kick off a collection drive – thanks to Studio Raw and other local business owners for serving as drop-off points. Taking in a few thousand costumes and getting them ready for our great Costume Parties is no small event! Thankfully we have lots of Friends Of Our Foundation!

We host a "Big Sort" event, where we unload stored costumes (from last year) and add the over one thousand newly donated costumes and 'sort them out' to make sure they are ready for the kids who will wear them. Most costumes are new or gently used and EVERYONE is cute! What a great night!

We say it all the time – but we are powered by the people! YOU are our foundation! Let the parties begin!