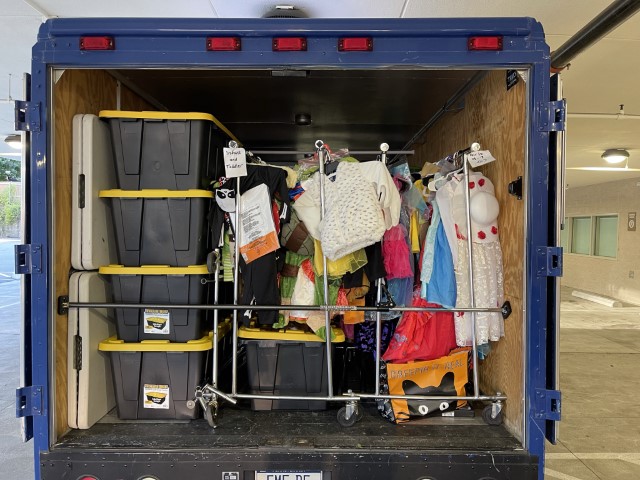 The Women's Center & Shelter is a place for women and their children that are in need of help, the center is a very vibrant and welcoming space - but the high degree of security in place makes you realize how serious the lives within are. This is one of our most emotional stops each year, but one that makes us so happy that this program continues.

It's beautiful to see how something as simple as a halloween costume can bring a smile to a child and their mom, allowing a little break from the stress that has brought them to the shelter. Because the families are literally fleeing from situations, we have limited access for photos - but trust us, there's beauty within the 4 walls and we vow to keep stopping there each year as long as they are in business.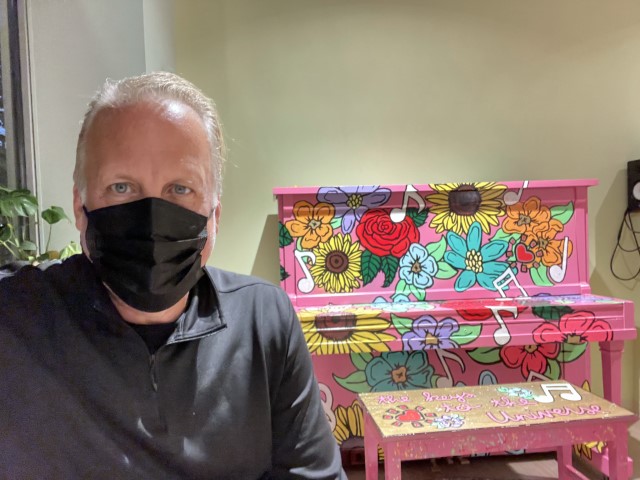 The staff is awesome and are the true heroes among us for the patience and support they show, we're glad to be a partner with them at least for this one program. Won't you join us next year?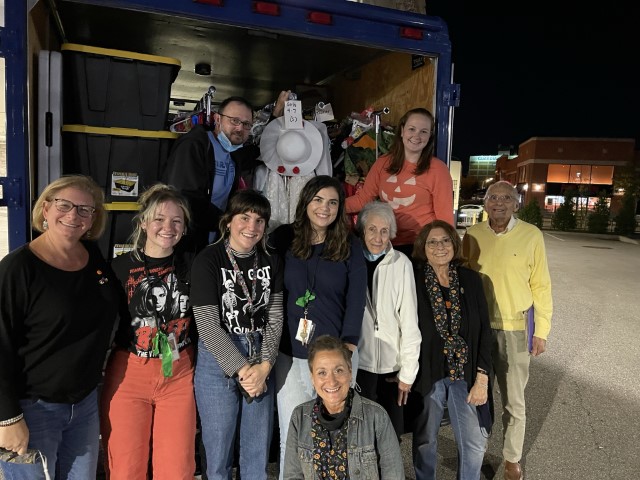 We got to see an old friend, the piano from our living room that Zac Rutter painted!