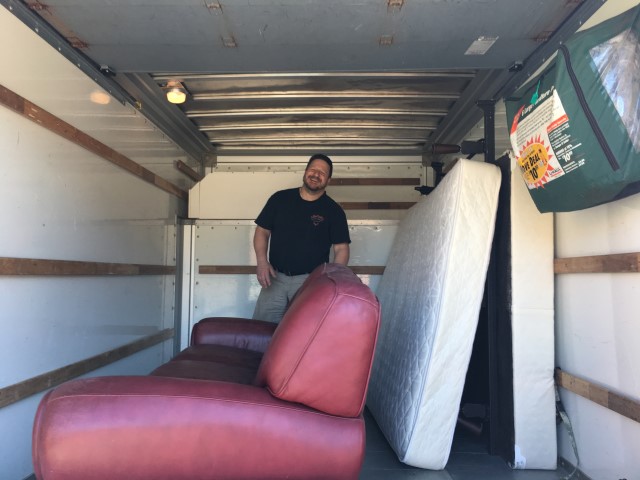 37-86-51. A winning combination.

This was a great weekend for Henry's List - our team helped improve the lives of 5 families in the Pittsburgh area as we took love from the hearts of our proud supporters directly to the homes of those that just need a bit more help. Our team worked to both pickup and deliver items; and spent a little time to share some love with those we helped.

And we met the kids.

We saw firsthand how the work that we are collectively doing will be impacting young families. We've helped provide beds and dressers and dining room sets and couches and chairs and lamps and tables and most importantly LOVE. Tears were shed as it was clear how powerful these small actions are in the lives of those that are struggling.

You see it's both the items and the compassion that seem to be making a difference. We could only step back and marvel at how our volunteer team made connections with the families. Holding one of the infants, talking to the toddlers or bonding with the pre-teens - our group does more than just deliver furniture; we deliver a little love as well. It's what the world needs.

We've learned a bit along the way - and with each delivery are working to make this more efficient and allow us to have a greater impact - leveraging our partnership with local organizations and developing others with those that can source items. We're getting better with the logistics. We're feeling pretty good about the path that we're on.

And now for the numbers.

Our 37+ volunteers helped to source/pickup/deliver the items that found their way into homes this weekend. Our rented box truck travelled 86 miles from 3pm Friday until 2pm Saturday (a total of 12+ active hours). We placed 51 items in the homes of the 5 families.

And we're just getting warmed up.

Thank you Tamara, Dave, Luke, Diane, Tish, Sr Donna Marie, Darneisha, Janet, Rachel, Drew, Max, Noah, Kaleena, Christine, Eric, Celeste, Danyele, Craig, Marla, Alec, Susanne, John, Laura, Eric, John, Tina, Susan, Gary, Vincent, Joyce, Bill, Christopher, CDP Sisters, Karen, Jared, Jen and the Johnson Family!


Henry's List: From your heart to their home.

www.HenrysList.net
info@EmmaMunsonFoundation.com